IMMORTAL AWARENESS, VICTORY OVER DEATH, AND NEW NON VIOLENT TECHNOLOGICAL ATTAINMENTS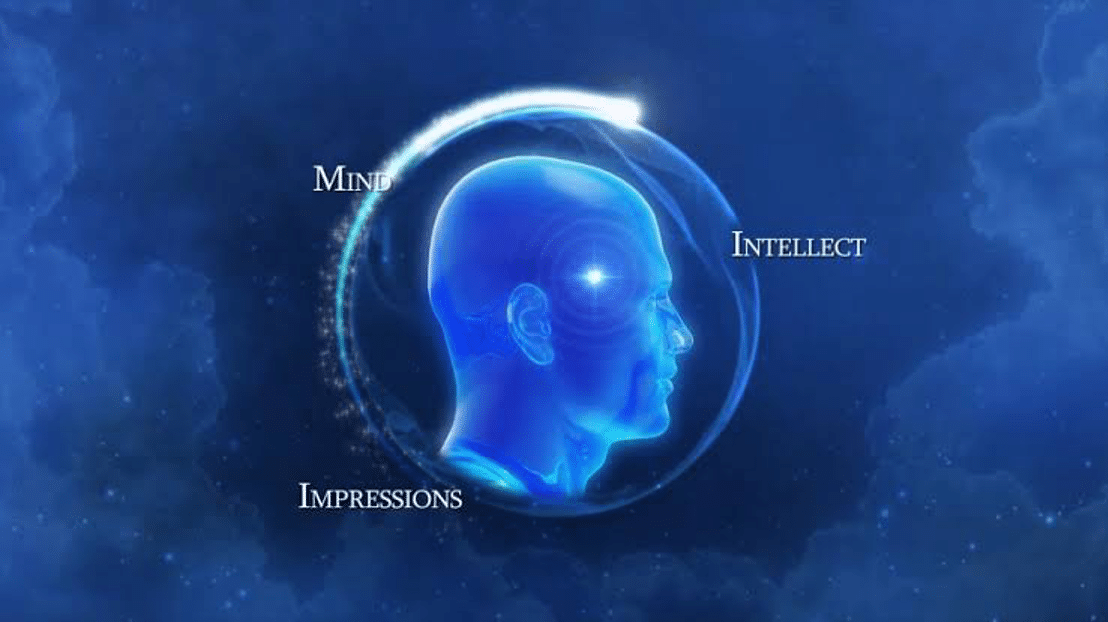 Letting go of material awareness is experience and stability of the immaterial one, of the nucleus of life energy.
That fear of letting go of material awareness exists because human consciousness in these days is blind to its original identity of being a tiny spark of immaterial light between the 2 parts of the brain.
Once experienced, the immortal identity of the being awakens the reality that death does not exist……leaving a life is rather like shifting to a new residence, another new and strong body.
This re awakening of the real identity of a human, in each case individually different , is about to take place worldwide, in its silent unshakable way. The effect of this immaterial silence in each one, freedom from waste mental and intellectual existence, is the mirror of the benevolence of the ONE. It gives space to the realisation of the very significance of a being's existence…the ONE's recognition of the very identity of each immaterial human soul, gives rise to their inherent innovative tasks for the forthcoming era of inventions, that gently break the limits that had been born by material awareness. Not the desire of unconscious material awareness forcefully gains victory anymore, but the pure conscious content of the divine siginificance of a being lets new non violent technologies arise.
The more we link with the ONE IMMATERIAL SPARK OF ENERGY, the more liberation into the creation of interdisciplinary truth can take place from the origin of  the inventors unstoppable karmafree inherent task.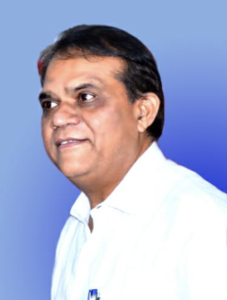 In this context we want to introduce to you as a new precious face at  the board of scientific advisors of the NEUTRINO ENERGY GROUP:  Dr. Bharat Bhanudas Kale,   Scientist G , Founder Member and Director of the CENTRE FOR MATERIALS FOR ELECTRONICS TECHNOLOGY (C-MET),  Pune , INDIA.  In 2020 he also was recognized as  a FELLOW OF THE ROYAL SOCIETY OF CHEMISTRY IN LONDON.
We too have come to know Dr. Kale as a silent conquerer of new, refined scientific reality with a deep sense for the ethical courage to put obvious needs of the hour into practice.
FOR MORE PLS. FEEL FREE TO CONTACT
wsu@neutrino-energy.com
DAS BEWUSSTSEIN UNSTERBLICH ZU SEIN, DER SIEG ÜBER DEN TOD UND NEUE GEWALTFREIE TECHNOLOGISCHE ERRUNGENSCHAFTEN
Materielles Bewusstsein loszulassen zieht die Erfahrung stabilen immateriellen Bewusstseins nach sich,  und mentale S t i l l e, den Kern der Lebensenergie.
Jene Angst materielles Bewusstsein aus seiner Gefangenschaft zu entlassen und immateriellem Bewusstsein Raum zu geben, existiert, weil menschlicher Gewahrsam dieser Tage blind ist für seine ursprüngliche Identität als winziger Funke immateriellen Lichtes zwischen den beiden Gehirnhälften.
Ist die immaterielle unsterbliche Identität des Wesens einmal erfahren, weckt dies die Realität, dass Tod nicht existiert. Ein Leben zu verlassen, ist dann eher wie eine Bewegung an einen neuen Wohnort, in einen neuen starken Körper.
Dieses Wiedererwachen der realen Identität eines Menschen ist für jeden individuell unterschiedlich, und findet derzeit weltweit auf ihre stille, unerschütterliche Weise statt.   Der Effekt dieser immateriellen Stille in jedem Wesen, ist Befreiung von sinnlosem mentalem und intellektuellem Dasein, im Spiegel der Benevolenz des einen Lichtes.  Es gibt der Erkenntnis der individuellen Siginifikanz einer Seele Raum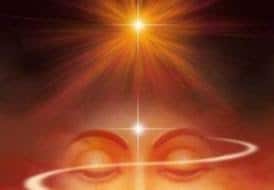 Das EINE Licht erkennt die ursprüngliche Identität jedes immateriellen menschlichen Wesens, lässt es sich seiner innewohnenden innovativen Aufgabe bewusst werden und in Ihre Realisation kommen für die bevorstehende Ära, die Entdeckungen hervorbringt, die sanft die einst durch materielles Bewusstsein geborenen Grenzen brechen. Nicht der Wunsch unbewussten materiellen Bewusstseins erringt gewaltsamen Sieg, sondern der reine, bewusste Inhalt der divinen Signifikanz eines Wesens lässt gewaltfreie Technologien entstehen.
Je mehr wir uns mit dem EINEN IMMATERIELLEN LICHTFUNKEN verbinden, desto tiefer der Effekt der Befreiung und  die Schöpfung interdisziplinärer Wahrheit aus dem Ursprung der unaufhaltsamen karmafreien inneren Aufgabe eines Entdeckers.
In diesem Kontext möchten wir Ihnen Dr. Bharat Bhanudas Kale als neues Mitglied unseres Board of Scientific Advisors vorstellen …. ein stiller Eroberer neuer wissenschaftlicher Realität mit viel ethisch motiviertem Mut, die Notwendigkeiten der Stunde in die Praxis zu bringen.  Dr. Kale ist Wissenschaftler, Gründungsmitglied und Direktor des  CENTRE FOR MATERIALS FOR ELECTRONICS TECHNOLOGY (C-MET),  Puna, INDIEN.
2020 wurde er Auch zum FELLOW OF THE ROYAL SOCIETY OF CHEMISTRY IN LONDON ernannt.
Nehmen Sie gerne Kontakt auf:
wsu@neutrino-energy.com
LA CONSCIENCE IMMORTELLE, OU LA VICTOIRE SUR LA MORT …. ET DES TECHNOLOGIES NOUVELLES NON VIOLENTES.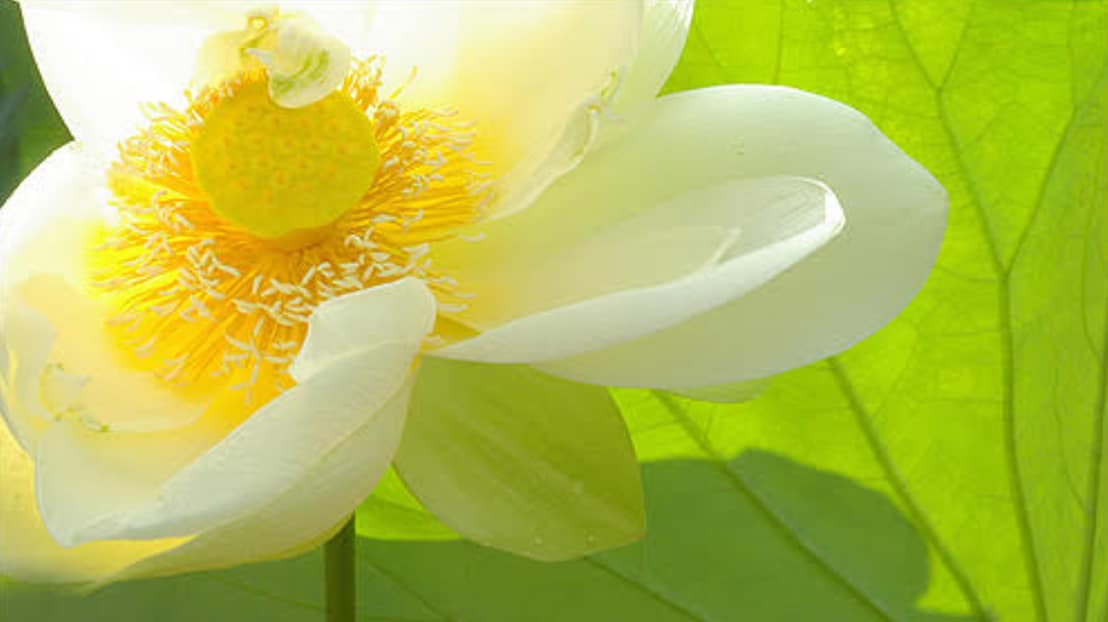 Lâcher prise de la conscience matérielle implique l'expérience d'une réalisation immatérielle de soi-même et d'une conscience mentale stable, centre de l'énergie vitale.
Cette peur à se libérer de la conscience matérielle, de son emprisonnement et de donner de l'espace à la conscience immatérielle, existe parce nous sommes devenus aveugles à notre identité originelle en tant que minuscule étincelle de lumière immatérielle entre les deux parties du cerveau.
Une fois expérimentée, l'identité immortelle et immatérielle de l'être réveille la réalité que la mort n'existe pas. Quitter une vie, c'est alors plutôt comme changer de résidence pour aller vers un corps nouveau et fort.
Le réveil de la véritable identité d'un être humain est différent pour chaque individu et se déroule actuellement partout dans le monde de manière silencieuse et stable. L'effet en chacun de ce silence immatériel, représente la libération d'une existence mentale et intellectuelle insensées, grâce au miroir de la bienveillante Lumière de l'Unique.  Elle permet de réaliser la signification individuelle d'une âme…. The « ONE Light » reconnaît l'identité immatérielle originelle de chaque être humain et lui permet de prendre conscience de sa tâche innovatrice inhérente et de se réaliser pour l'ère à venir. Cette ère apportera des découvertes qui feront doucement tomber les barrières nées de la conscience matérielle. Ce n'est plus le désir de la conscience matérielle qui remportera la victoire, mais le contenu pur et conscient de la signification divine d'un être.
Plus nous nous connectons à l'ÉCLAT DE LUMIÈRE IMMATÉRIELLE et plus l'effet de libération, dans la création de la vérité interdisciplinaire, sera profond depuis l'origine de chaque tâche et sans lien karmique avec l'inventeur.
Dans ce contexte, nous souhaitons vous présenter :
le Dr. Bharat Bhanudas Kale, nouveau membre de notre conseil consultatif scientifique, un conquérant silencieux de la nouvelle réalité scientifique, doté d'un sens profond de l'éthique et du courage à mettre en pratique les besoins évidents du moment.
Dr.  Kale est scientifique, membre de fondation et directeur du CENTRE FOR MATERIALS FOR ELECTRONICS TECHNOLOGY (C-MET),  Pune , INDE.
En 2020 il a ete nomme FELLOW OF THE ROYAL SOCIETY OF CHEMISTRY a LONDRES.
Contact:   wsu@neutrino-energy.com
SCIENCE IN SILENCE